6 Tips For Furnishing Your Home Office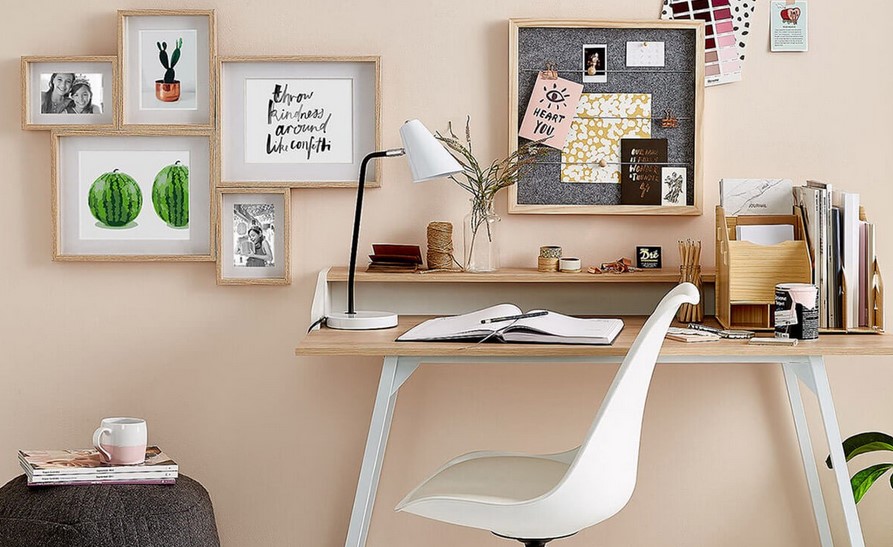 If you've started working at home, it's time to move out of the living room and into a home office. Having an office at home will get you into a creative work mode, enabling you to get far more done. Here are six tips for furnishing your home office.
1. Find Good Seating
Pay a little extra and buy an ergonomically designed chair with a heavy duty swivel caster on each chair leg. You want good support for your back, but you also need to move easily from the desk to a filing cabinet or your printer without the hassle of having to get up every time you print a document.
2. Give Yourself Room
You'll be spending a good chunk of your day in your office, so don't convert a closet. Instead, give yourself a good-sized space with enough square footage so that you can breathe and feel inspired. It needs to be roomy enough to hold a good-sized desk along with filing cabinets and a small table for your printer.
3. Arrange for Good Workflow
Think about the type of work you do and arrange your desk and other equipment accordingly. Work in your space for a while and don't be afraid to rearrange things to make work easier and more efficient.
4. Use Inspiring Colors
If you don't enjoy the look of your office you won't want to be there and therefore won't get much done. Take time to decorate your office. Add wall hangings and accessories that inspire you and reflect your unique personality. Paint the walls a bright color you love and add homey touches to make the space your own.
5. Try To Include a Window
If possible, find a room with a good view. If you work in an area with no windows, you'll feel trapped and will want to flee. No one feels inspired sitting in a cell, so set your desk near a window that lets in natural light and provides nice scenery to stare at for a moment or two throughout the day.
6. Keep Things Bright
Don't skimp on lighting. Eye strain leads to headaches and a miserable work environment. Make sure your room is bright and that your lights don't leave a glare on your computer monitor.
Follow these tips and you'll have a home office that you'll love and that will inspire you to do the best work possible.
Related Posts