Essential Guide to Buying Tall, Narrow Wine Fridge and Wine Coolers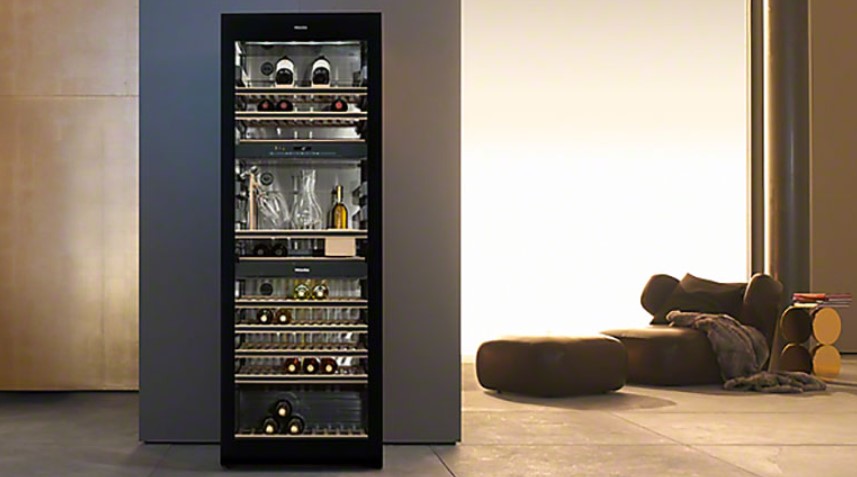 Having decided to invest in a wine fridge for your beloved collection, you have decided to go for an aesthetically fantastic feature fridge – the tall, narrow fridge. This is not a quick decision as these are on the more expensive side of wine fridges, but for a wine cellar fridge, they are definitely worth the extra cost. Tall wine fridges and coolers add a definite flair to your dinner parties. Free-standing models will wow with their sleek, good looks and understated lighting, while built-in models will whisper discretion as they blend in with your bespoke cabinetry. Either way, your choice reflects your taste and appreciation of chilled, bottled bliss.
Location, Location, Location
Selecting between built-in fridges and free-standing units depends on your personal needs. It may be worthwhile considering built-in units for homes with tall, elegant cabinets. Camouflaged in an existing wardrobe, your new fridge will quietly await its turn to shine. Important tips would be to measure the intended space carefully, as height and depth are just the beginning. Extra precautions must be taken for enough space to ensure adequate airflow and heat dissipation from the unit. Most built-in models are designed to allow this, but it is judicious to check. Some fridges may also have configurations that protrude, such as an overhang on the top. This will have to be taken into account to ensure fully flush fitting. Upper-tier models have removable door handles to save space. Several versions have doors that may be reversible, which is convenient when dealing with an awkwardly shaped area.
Free-Standing Fridge Considerations
Free-standing units come into their own in entertainment areas and private tasting rooms. Details like rolling shelves add extra depth to the fridge, allowing for more storage. While many wine fridges offer dual-zone temperature controls, larger units provide three or more options. This is the epitome of oenophile centred ecstasy. Wooden shelves add another dimension of vibration damping while also protecting against damage. Wine fridges may have UV resistant doors, which allow a glimpse into the enticingly softly blue-lit depths. Temperature details are shown on digital, exterior-mounted displays without the need for unnecessary opening. With such sophisticated ingenuity, it is easy to see why these fridges are often proudly on display. They are excellent conversation points and have an unexpected bonus, too – they add value to your home. 
Questions to Ask Your Salesperson
The fridge's capacity should be ascertained to ensure you have sufficient space for your collection. Confirming the number of temperature zones will enable you to keep your preferred number of varietals at their optimal temperatures. Once you have established the area, your model will be in and double-checked all size requirements. It will be prudent to verify the floor is level and can withstand the weight of a fully stocked fridge. Delivery and installation should be left to the professionals, who will get your new fridge up and running in short order. Bear in mind that some suppliers offer a three-year guarantee, while others only offer one year. With these tips, your style and a bit of research, you will be relaxing back with a perfectly chilled glass of aqua vitae before you can say Cin Cin!
Related Posts